Extracurriculars
Competition Jazz Ensemble - This is our highest-level jazz band, and students are admitted by audition only. The group meets on Tuesday in the evening.
Swing Band - This group is open to any student interested in performing jazz music. The group meets after school, and students do not need to be in the band program to participate in Swing Band.
Jazz Combo - This group is focused on small group jazz performances and developing improvisation skills. Jazz Combo meets after school.
Jazz Lab - The Jazz Lab meets after school and is designed for students who have no previous jazz experience.
Regimental Band - The Regimental Band is a marching band based on military band protocol. This group of students performs at the Cadet Corps Gonzaga march-on and other parades. Reg Band is comprised of Cadet Corps students who are musicians, volunteer band students who wish to continue in Regimental Band after freshman year, and all band freshmen. Rehearsals are held during homeroom on drill days.
Orchestra - St. John's Orchestra brings together string students and band students. The group rehearses after school and performs at the Christmas and spring concerts.
Scarlet and Grey Strings - Composed of a small number of strings players, the group performs at various events both at St. John's and in the DC area.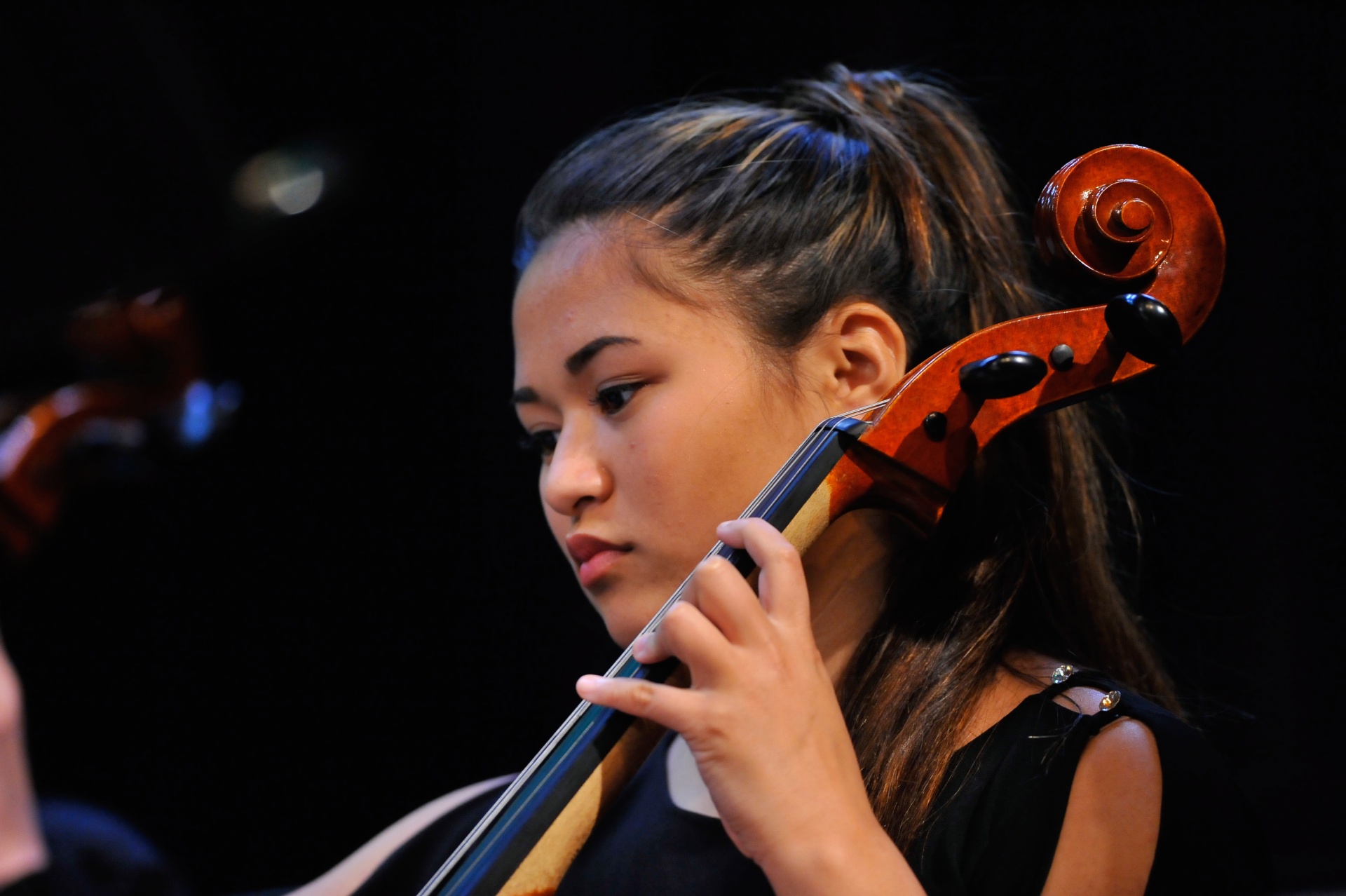 TRI-M SOCIETY
Modern Music Masters (Tri-M) is an international honor society for music students. Members of the band, strings and vocal music programs who exemplify musicianship, leadership and service are invited to be inducted into Tri-M.
---
COMPETITION TRAVEL
Students in our instrumental and vocal arts programs have the opportunity to travel each year and compete against other high school ensembles, both nationally and internationally. Recent trips include competitions in Walt Disney World, Universal Orlando, Toronto, Virginia Beach, St. Louis, Chicago, New York, Nashville, and the Bahamas.