The Founder of the Brothers was St. John Baptist de La Salle (1651–1719), who in 1950 was declared the Patron Saint of All Teachers of Youth in the Catholic Church. For more than 300 years, the Christian Brothers have taught by De La Salle's principles. Today, there are 5,000 Brothers who teach more than 900,000 students in 77 countries. The Brothers at St. John's have been mentoring and teaching young men and women for more than 160 years. Teaching alongside the lay faculty today, the Brothers' tradition will live on forever.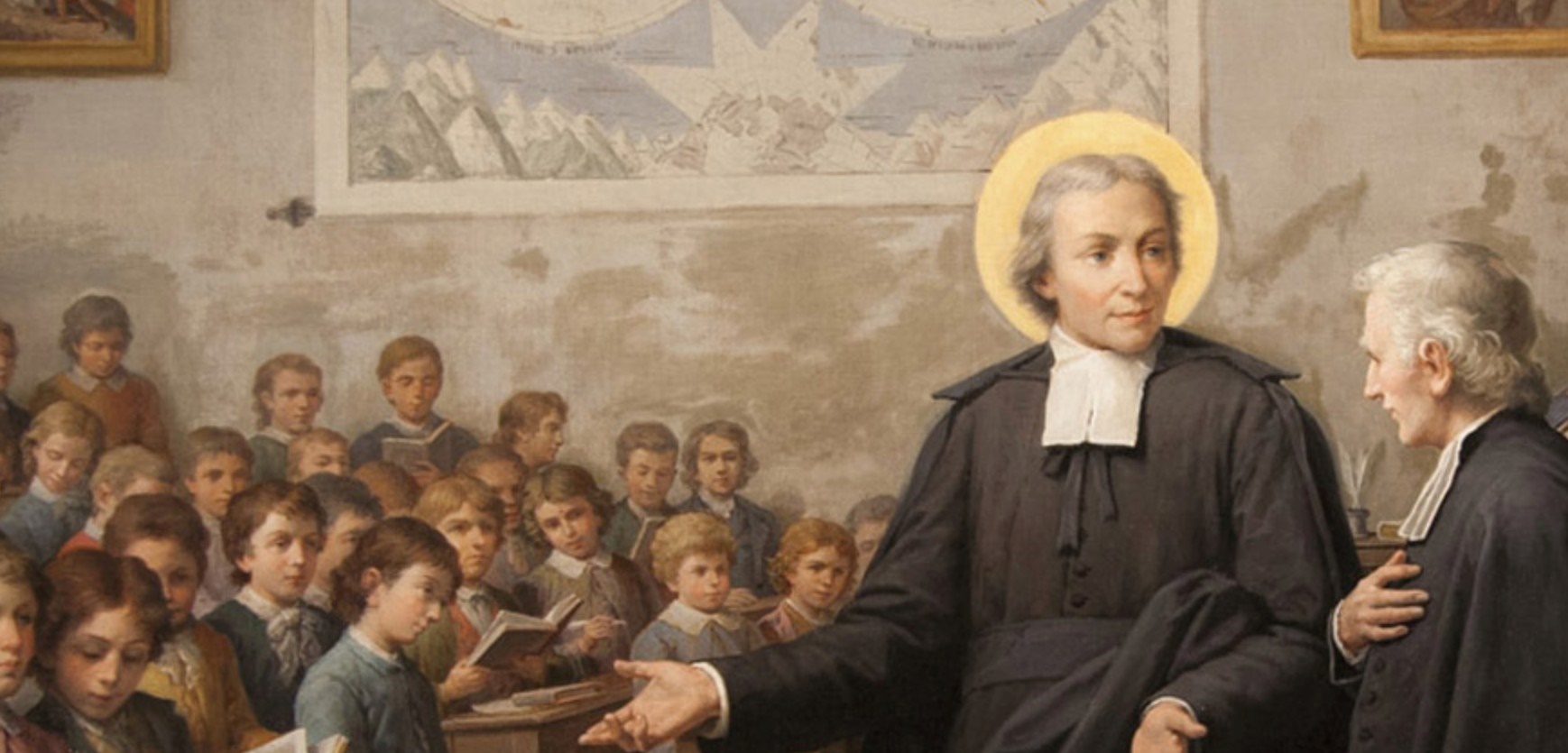 What is a Catholic education in the Lasallian tradition?
Lasallian schools are centered on and attentive to the needs of young people.
A Lasallian education strives to enrich each student's cultural, intellectual, physical, social and spiritual development by centering on Catholic values and personal relationships. It emphasizes academic excellence, faith formation, inclusion, service, respect for the individual and social justice.
In Lasallian communities, faculty and staff educate minds, touch hearts and cultivate leadership to prepare students for life, work and service to society and the Church.
---
Find Out More
Vocation Information
The Christian Brothers - This program is designed to help a young man (ages 18-35) discern if Christ is calling him to serve the Church as a Christian Brother. The program has three components: retreats, spiritual mentoring and summer ministry. If you would like more information about The Christian Brothers program click here.
Sisters of the Immaculate Heart of Mary - The Sisters of the Immaculate Heart of Mary (IHM) Congregation offers a variety of ways to get to know them and what religious life is about. Discerning religious life, presentations to classes, and other opportunities are possibilities! For more information, please contact Sister Mindy Welding, IHM.
---
Spiritual Life at SJC